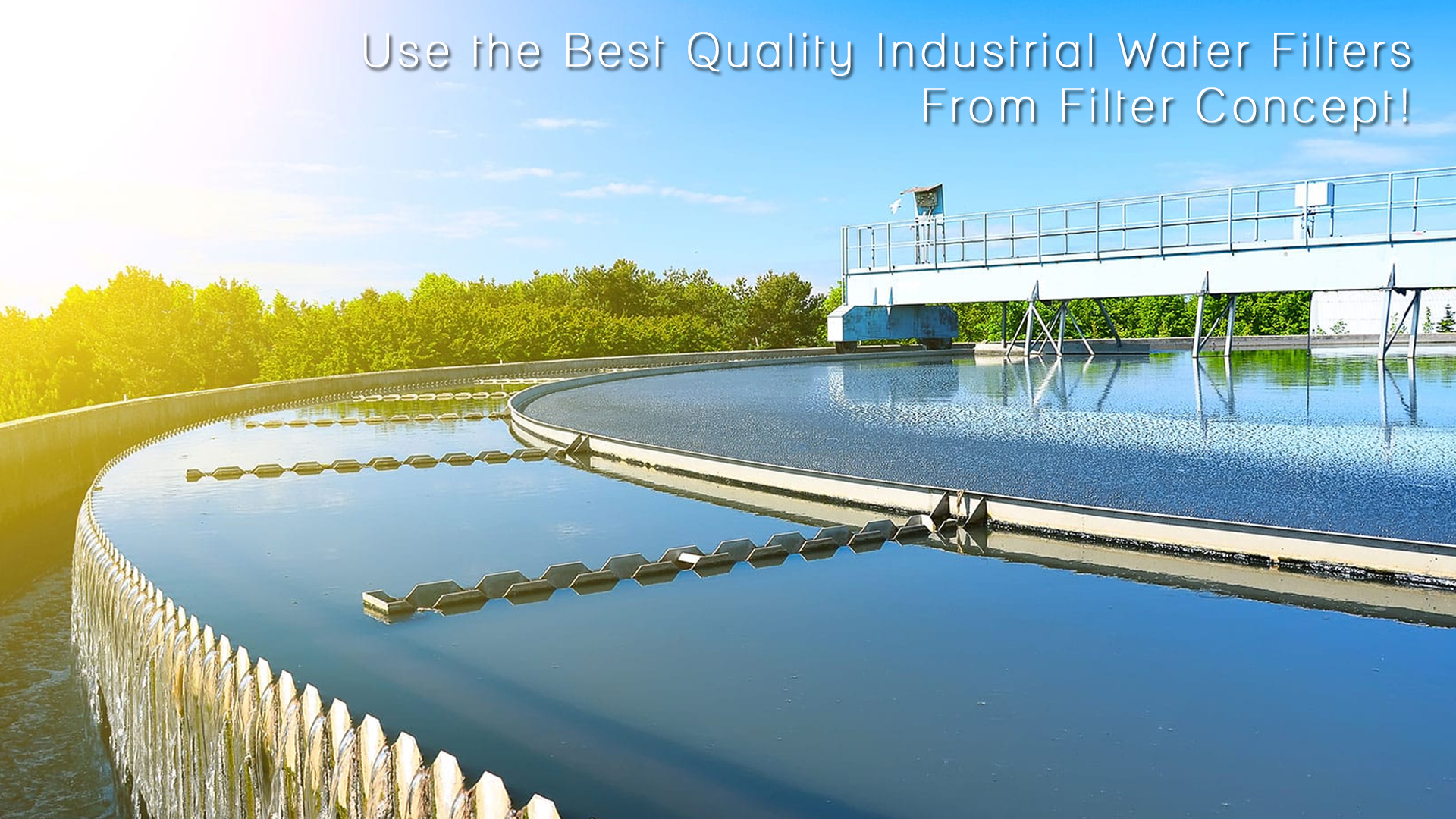 Industrial Filtration has been a very crucial and critical part of industrial processes and cycles. The process of water purification is therefore required in any industry as water is a raw material that is indispensable to any industry. In all types of small and big industries, water has to be pumped through different water filtration products mainly to ensure that the filters do not trap any dirt or grime and also to remove any trapped particles. The removal of the contaminants is crucial when the water passes through the filters like sand filters or screen filters. Many industrial filter manufacturers also offer a variety of great quality filtration equipment for any type of industrial requirement and application.
The maximum usage of industrial water filters is in industries to remove the impurities from the water in the process of industrial settings. The filtration process and media have many pores that are enough to allow the water to pass but too small to let the solids contaminants pass through. Many of the mainstream filter media contain a cartridge within and through this, the water is passed. These filters are employed to remove the fluoride and chlorine that is added in the water in plants and industries. The water generally has an unpleasant smell or taste. The filters are mostly fixed on pitchers and faucets to usually clean the drinking and cooking water at homes but are also used in irrigation and recreational purpose.
In different types of industrial scenarios, the costs of water filtration are lower and it is an extremely effective way that prevents the equipment from getting a build-up of contaminants and impurities typically found in the industrial unfiltered water. These can get accumulated in pipes, tubing, molds and other equipment that facilitate the movement of water. These contaminants can block the channels through which the water moves and these are then prone to building more and more contaminants accumulated that moves and are prone to a mass of chemical build-up or scaling. This helps in an unclogged plant and the plant benefits from the industrial water filter. Additionally in the production of many sensitive products like pharmaceutical products it is sometimes necessary to ensure water filtration to ensure the safety of the product.
Application of Water Filters
Water filters come in any configuration like single and multi-cartridge housings, jumbo housings and cellulose filters. There are also fiberglass and stainless steel filters. The reverse osmosis filters, carbon filters, liquid filters, and strainers are some other products that find application in car washes, food and beverage industry, and irrigation.
The product line for water filters is an exceptional one with different solutions for different industrial processes. Some of these include depth filtration bags, basket strainers, and filter cartridges. There are of course different media for wet and dry filtration and custom solutions for the Filtration of dust molecules, cloth and sieve filters etc. These filters also help in wastewater reuse solutions. Many service providers cater to the need of different industrial requirements and provide pre-engineered custom solutions depending on the water volumes and capacity of the plant. They also follow environment compliance for small and large and automatic and semi-automatic operations.
Types of Water Filters
Different types of water filters and different types of filtration methods. The prominent methods of industrial water filtration include reverse osmosis filtration.  This type of Filtration system has to be employed in the filtration of industrial water especially when the water is packaged and sold. This industrial process needs the passing of water through the semi-permeable membrane to separate water from the contaminants and impurity. These types of industrial filters are employed in desalination plants and other industrial operations. There are other Filtration systems like cartridge filters, bag filters or strainers. The application of the filter and type of industry determines the extent to which it filters water flow. Many cases do not need high filtration like pool filtration.
Below are some major types of water filtration processes in plants:
Reverse Osmosis System: This process is designed for industrial and commercial plants for water treatment applications. This is a challenging process for feed water in groundwater municipal and seawater treatment.
Ultrafiltration: This is an engineered and custom made process that involves ultrafiltration plant. It is used to treat industrial wastewater. The turnkey process is used in an industrial plant for high capacity recycling of waste.
Industrial Water Softener: Water softening is crucial for industrial and commercial applications. The systems are manual and can also be semi-automatic.
Demineralizer: There is both dual as well as a mixed bed a system is demineralized in a manufacturing unit. They are designed for industrial and pharma and laboratory applications in industrial water filtration systems.
Laboratory Water Purification System: These water purification units include deionized water and Reverse Osmosis processes that fulfill your requirements of purified water in an industrial laboratory.
Activated Carbon Filter: They are carbon adsorption equipment that used activated carbon water and it is needed for removing the organic impurities and contaminants from the water. Employed in industrial and municipal water treatment and wastewater treatment.
Multi-Grade Filter: This is a cheap and reliable method for water filtration and uses a multi-grade filter. It uses a pressurized vessel with a fluid stream and uses granular media for chemical or physical removal.
Iron Removal Filter: These are used to remove Iron, Manganese, and Arsenic from the ground or well water. It also helps in oxidation filtration which is the technology employed for removing iron and manganese from the water.
Degasser Unit: The degasser units are used in RO and DM plants to remove the carbon dioxide (CO2) from water. These degasser towers are usually made from Mild Steel and they come with an epoxy coating or with a rubber lining. All the components of the plant include vacuum pumps or motors.
Filter Concept is the answer to all types of Water Filtration Requirements
Filter Concept has been a frontrunner in the water filtration Industry. They are the largest manufacturers of water filters, Cartridge Filters, Bag Filters, and Filter Housings. They are pioneers in the manufacturing and supplier of water filtration technology and they have expertise in the design of filtration system as per Industrial requirements. The professional team at Filter Concept is a pioneer in advanced filtration and they are the provider of separation solutions with a customer-focused and quality-driven approach. They are also the pioneer in Water Filtration which makes them the best industrial filter manufacturer in the industry.
Filter Concept provides:
Large range of products
The products are tested for good quality and Industry compliance
The team caters to custom made and quick delivery requirements
They provide the best customer support and technical support
Provide great after-sales services
For more information visit Filter Concept at https://www.filter-concept.com/