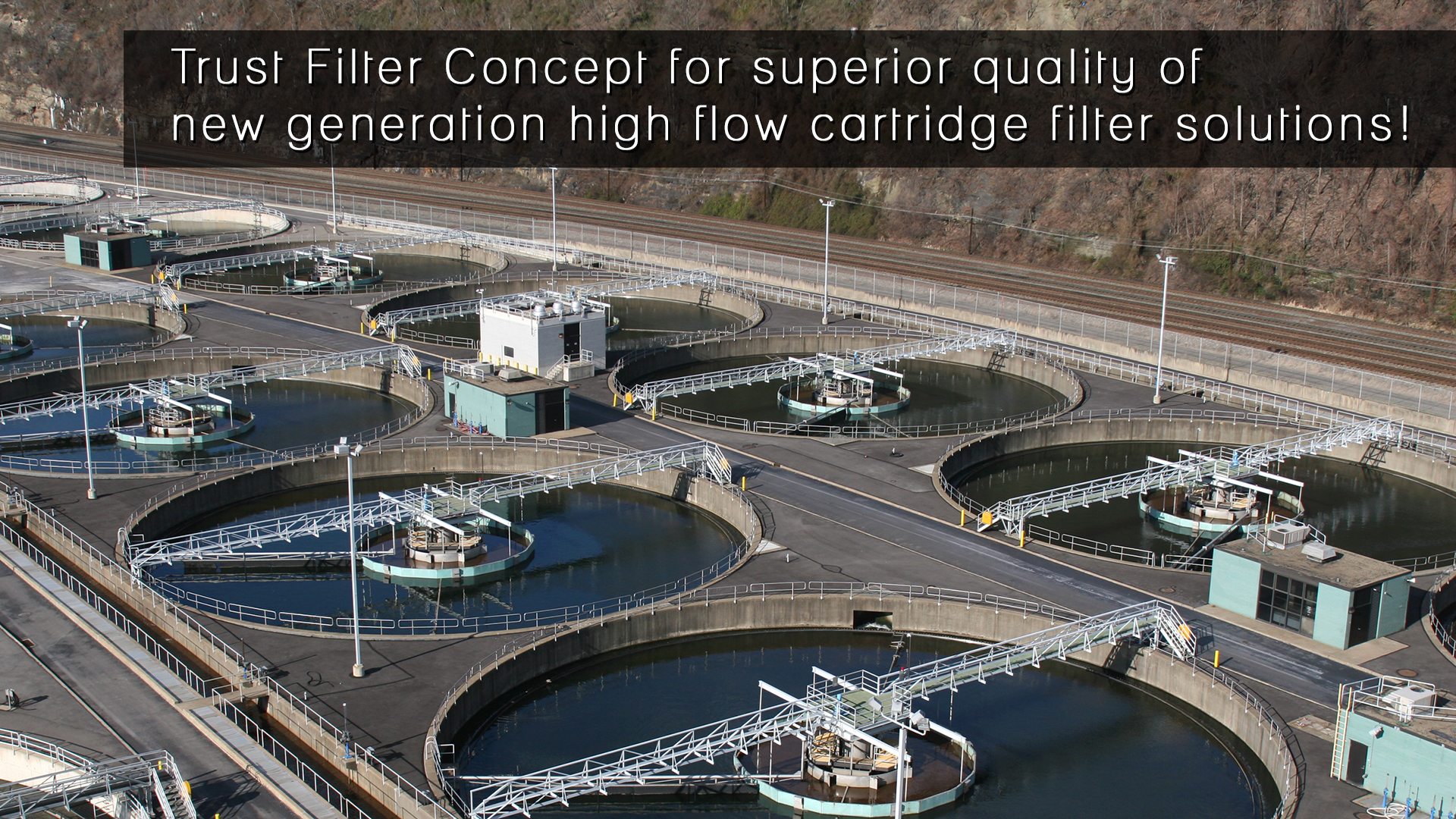 Industrial filters are significant and crucial equipment widely employed in the manufacturing industry for the purification of raw materials, assistance in process isolation as well as decreasing process downtime.
Filter Concept designed cartridge filters specifically for industrial manufacturers
Cartridge filters are fundamental industrial equipment employed in multiple industries. They are widely used in various industries for pre as well as final filtration processes with massive flow rates.
Filter cartridges are made of polypropylene or glass-fiber pleated filter media and are placed in filter housing for the purpose of purification. Contaminated fluid enters the housing and is distributed evenly around filter cartridges. Filtration takes place from inside to outside. Solids are collected on the inside of filter cartridges and the clear filtrate is collected at outlet.
High flow cartridge filters are low-cost & low manpower equipment
High Flow Cartridge Filter is a type of industrial filter cartridge that is made up of glass fiber (GF) or polypropylene (PP) non-woven fabric. It usually has a larger diameter of up to 6 inches without an inner core. The filter has a flow pattern inside that ensures all particles are intercepted and hence filtered effectively. They have a long life and are usually a low investment product that requires lesser manpower.
Features 
High filtration area and higher flow throughput
The higher capacity of holding dirt and longer service life
Consist of high depth fine non-woven fabrics which results in higher dirt holding capacity and filtration efficiency
Applications 
Desalination of seawater
Chemical and oil industry
Food and beverage industry
Treating steel mill water
Effluent treatment plants
Cartridge filter housing system offers a wide range of flow capacities & contaminant holding capacities and its diameters can accommodate around one to any number of filter cartridges. These filters are normally used as polishing filters in almost all types of process industries. These filters are constructed with filter housing, filter cartridges, tube sheet, positive sealing arrangement for the cartridge. Positive sealing arrangement for cartridge filter assures no occurrence of particle migration or fiber migration, even after high differential pressures.
Filter Concept is one of the largest manufacturers of industrial filters, cartridge filters, bag filters, and filter housings. They are pioneers in cartridge manufacturing and design a filtration system as per industrial requirements. They have been pioneers in advanced filtration and providers of separation solutions with a customer-focused, quality-driven approach. They are also pioneers in filter housing as well as cartridge filter housing and leading manufacturers & exporters of India.