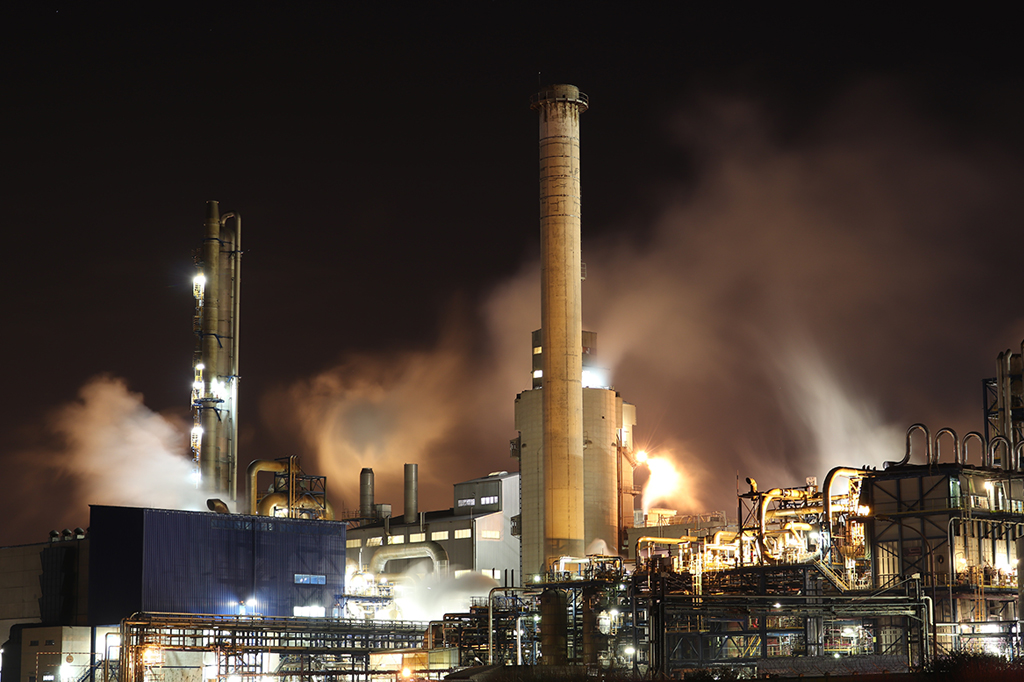 Maintaining High-Performance Levels
Today's diesel engines are designed to operate at highperformance levels, complying with strict emissions regulations and accommodating modern biodiesel blends. To achieve this, high-pressure common rail fuel injectors function at pressures up to 2,000 – 3,100 bar / 30,000 – 45,000 psi. Diesel fuel filters are essential for maintaining these high-performance levels by ensuring that clean, dry fuel is supplied to the engine.
Protecting Fuel Systems
Diesel fuel filters protect the vital components of fuel systems, such as injectors, pumps, and engines. By eliminating contaminants from the fuel, these filters prevent
damage to these components, which can lead to expensive repairs and unplanned downtime. Furthermore, clean fuel helps prolong the life of these components and maintain their optimal performance
Ensuring Compliance with Emissions Regulations
Emissions regulations have become increasingly stringent in recent years, requiring diesel engines to produce fewer pollutants. By maintaining clean fuel, diesel fuel filters contribute to lower emissions, ensuring that engines remain compliant with these regulations.
Types of Diesel Fuel Filters
There are various types of diesel fuel filters available, each designed to address specific contaminants and filtration requirements. The most common types include:
Primary Fuel Filters
Primary fuel filters are typically installed between the fuel tank and the engine. They are responsible for removing large contaminants, such as dirt and rust particles,before the fuel reaches the engine. These filters are essential in preventing damage to the fuel pump and injectors.
Secondary Fuel Filters
Secondary fuel filters are installed between the primary fuel filter and the fuel injectors. Their primary function is to remove smaller contaminants that may have passed
through the primary filter. This added layer of protection helps to maintain the longevity and performance of the fuel injectors.
Water Separators
Water separators are designed to remove water from diesel fuel, preventing corrosion and damage to engine components. These filters use a coalescing process to
separate water from the fuel, allowing it to be drained from the filter
Diesel Fuel Filter Materials
Different materials are used in the construction of diesel fuel filters, each offering specific benefits and drawbacks. Some common materials include:
Cellulose
Cellulose filters are made from natural fibers, providing an affordable option for fuel filtration. While they are effective in trapping contaminants, they have a lower dirt holding capacity compared to synthetic materials.
Synthetic
Synthetic filters are made from man-made fibers, offering increased dirt-holding capacity and longer service intervals. These filters provide superior filtration efficiency, ensuring clean fuel and optimal engine performance.
Multi-Layered
Multi-layered filters combine the benefits of cellulose and synthetic materials, providing a balance of efficiency, capacity, and affordability. These filters are becoming
increasingly popular as they offer a comprehensive solution to fuel filtration challenges.
Factors Affecting Diesel Fuel Filter Performance
Several factors can influence the performance and
efficiency of diesel fuel filters, including:
Contaminant Size
The size of contaminants present in the fuel can affect the efficiency of diesel fuel filters. Filters with a finer micron rating can capture smaller particles, preventing them from entering the engine and causing damage.
Flow Rate
The flow rate of fuel through the filter can impact its performance. A higher flow rate may result in decreased filtration efficiency, as contaminants may not be effectively
trapped by the filter media.
Operating Conditions
Operating conditions, such as temperature and pressure, can also affect diesel fuel filter performance. For example, extreme temperatures may cause filter media to degrade, reducing its effectiveness in capturing contaminants.
Diesel Fuel Filter Maintenance
Proper maintenance of diesel fuel filters is essential in ensuring their optimal performance and prolonging their service life. Some best practices for maintaining diesel fuel filters include:
Factors Affecting Diesel Fuel Filter Performance
Several factors can influence the performance and
efficiency of diesel fuel filters, including:
Regular Inspection
Inspecting fuel filters regularly can help detect any signs of wear or damage, allowing for timely replacement. It is essential to follow the manufacturer's recommended inspection intervals to ensure optimal performance.
Cleaning and Replacing Filters
Cleaning or replacing diesel fuel filters at the recommended service intervals is crucial in maintaining clean fuel and preventing damage to engine components. Neglecting to replace filters can result in decreased engine performance, increased emissions, and expensive repairs.
Draining Water Separators
Water separators should be drained regularly to remove any accumulated water, preventing corrosion and damage to engine components. Follow the manufacturer's recommendations for draining intervals to ensure optimal performance
Choosing the Right Diesel Fuel Filter
Selecting the appropriate diesel fuel filter for your engine depends on several factors, including:
Engine Requirements
Consider the specific requirements of your engine, such as the recommended micron rating, flow rate, and operating conditions. Consult your engine manufacturer's guidelines to ensure the selected filter meets these requirements.
Filtration Efficiency
Choose a diesel fuel filter with a high filtration efficiency to ensure that contaminants are effectively removed from the fuel, protecting engine components and maintaining optimal performance.
Service Life
Opt for a diesel fuel filter with a long service life, reducing the frequency of filter replacements and minimizing maintenance costs.
Conclusion
Diesel fuel filters are an essential component in maintaining the efficiency, performance, and longevity of diesel engines. Understanding the fundamentals of diesel fuel filters, including their importance, types, materials, and maintenance practices, can help ensure clean fuel and prevent costly repairs and downtime. By selecting the appropriate diesel fuel filter for your engine and adhering to proper maintenance practices, you can successfully protect your fuel systems and maintain compliance with emissions regulations