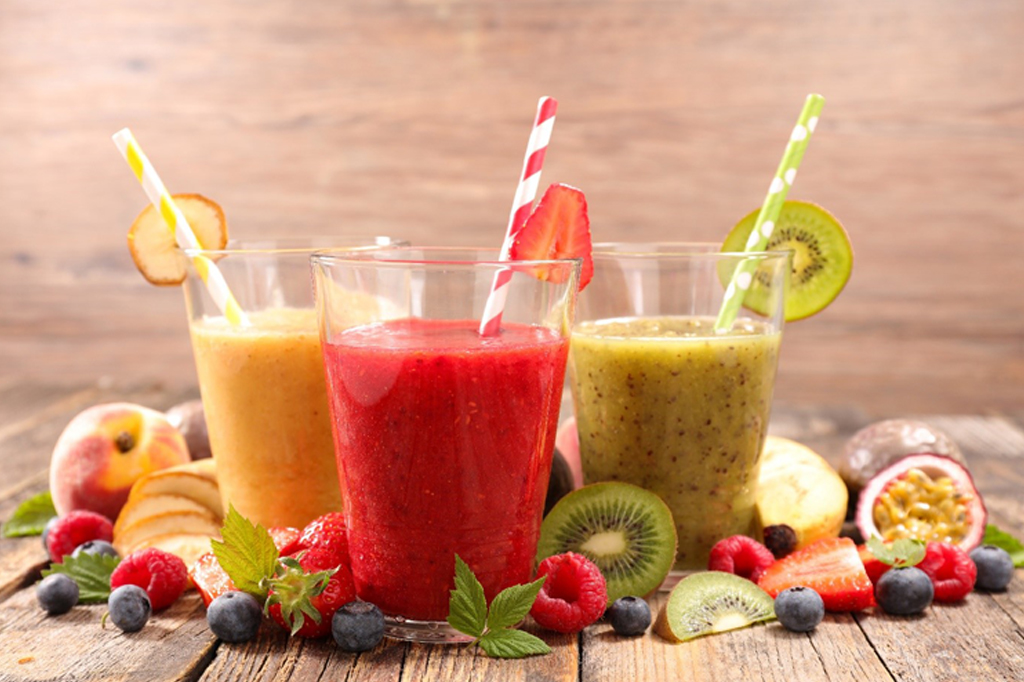 Introduction
Pulp is the fibrous by-product that is left over after extracting the juice from fresh fruits and vegetables. Pulp juice is made from fruits such as mangoes, Oranges, Pineapples, Bananas, guavas, Kiwis, Gooseberries, etc. Vegetables such as tomatoes, green leafy vegetables, cucumbers, carrots, etc. There are many types of pulp juices such as pure juices, nectar juices, sugar syrup, cordial juices, and syrup.
You might be wondering why fruit juices are produced by an industry even though we can easily make them at home. In today's generation, people's lifestyles are busy with their businesses, jobs, etc. Due to this, they are unable to prepare healthy juices. This shifts their focus to brands in this industry that produce beverages and care for their customers' health.
Process of Pulp Juice Manufacturing Process
The basic processes involved in making pulp juice are washing and sorting, extraction and pressing, heating, cleaning, clarification, de-aeration, filtration, concentration, cooling, and storage.
Washing and sorting include a deep washing of fruits with the use of a bubble washing machine. This is followed by sorting machines that remove unwanted particles such as leaves, sticks, insects, & dirt.
During extraction and pressing, fruits are transferred to oil extraction equipment for breaking off the skin and cutting slices. In the pressing process, the fruits are mashed. After that, the oil is sacked for releasing the citrus oil. This is removed by washing and also removes the excess pulp, pieces of skin, and seeds that are released from the inside of the fruits.
During the heating process, mashed fruits are heated or boiled to extract the flavours and colors of the fruit. This also eliminates air & prevents oxidation and makes the pulp soft.
While cleaning includes washing fruits and extracting unwanted solid particles which hinder the extraction of pure juice. Next, the fruits are crushed and mashed, which is called crushing.
Clarification involves adding water to the juice to remove enzymes and to make it fine by removing suspended solids. Afterward, the juice(liquid) is de-aerated, which removes the air molecules.
The developed enzyme has been removed by evaporating the juice. An apple, tomato, and orange juice concentration can be done by the evaporating method and then stored at the relevant temperature.
In the filtration system, the juice must be cooled and stored after it has been filtered. As soon as the pulp juice is pure, it can be filled into bottles and stored at a cold temperature.
Challenges face in Pulp Process
To make Pulp Juice pure, there are many challenges that have to be faced by industries. The presence of dirt, pulp skin, stones, and insects has to be removed from the juice. The pulp juices also contain cloudy haze, yeast, enzyme, and micro-organisms, which can harm the product's shelf life. Preserving the color, texture, and taste also has been maintained.
How Filtration can help?
Filters are useful for removing dirt, skin, stones, and insects. Cloudy haze, yeast, enzyme, and microorganisms can also be removed by filters. To preserve the fruit juice for a longer shelf life, sodium benzoate is also added. The stainless-steel filter can be used for filtration to remove microorganisms, yeast, and unwanted particles. The main function of a filter is to preserve fruit juice's flavor, texture, and color.
By using a Bag Filter, we can easily remove larger particles such as pulp pores, dirt, and skins from fruits. Our Bag Filter Housings are useful for filtering large volumes of high-viscosity liquids.
We can use the Polypropylene Pleated Filter Cartridge for microorganisms or microparticles. We manufacture Polypropylene Pleated Filter Cartridges for critical filtration applications, including pulp juices, wines, beer liquors, etc. It is a combination of excellent micro-rating, high flow rates, and high contaminant holding capacities.
After pasteurization, filters are useful to remove enzymes and other particles that are generated during the heating period of juice. In this case, we can use a sintered (metallic) filter cartridge. Our Sintered Filter Cartridge can be used in this process, making it very easy to clean and backwash. Especially for removing particles without destroying the original product. It can handle particles above the specified micron rating. These sintered solid filters are able to withstand very high differential pressure across the filters. For a video, illustration do follow our video series at https://www.filter-concept.com/video-series/ For more enquiries do reach out to us at enquiry@filter-concept.com or bde@filter-concept.com We will be looking forward to your valuable feedback!
About Author
Filter Concept Private Limited is the leading industrial filters & cartridges manufacturer, exporter, and supplier! We are delighted to be your go-to source for filtration solutions for all your demanding applications of air, gas and liquid filtration.
Based in Ahmedabad, the commercial hub of India, we offer an extensive range of products that includes Industrial Dust Collection system, cartridge filter housing, bag filter housing, basket filter housing, self-cleaning filters, filter cartridges, filter bags, and more. Our team of experts has decades of experience working with the best-in-class filtration technologies that ensure unparalleled performance and reliability.
We are committed to delivering the highest quality products and services to our customers. Our dedication to meeting customer expectations is what sets us apart from the competition and has earned us a reputation as the go-to source for industrial filtration.
At Filter Concept Private Limited, we understand that your filtration needs are unique. That's why we offer customized solutions and use our knowledge and expertise to tailor every solution to your specific needs.
We invite you to explore our complete range of filtration solutions and let us be your trusted partner for all your filtration needs.